Geva – Signage Project Management supplies its customers with all shapes and forms of wayfinding signage. Wayfinding signs are used for branding and for directing the public in office complexes, buildings and complexes containing a number of buildings, in malls, cities and streets.
At Geva we provide solutions for two key groups of interior signage: Modular signage, made primarily from aluminum, and custom designed signage made from a variety of materials such as glass, brass, aluminum, Plexiglas, etc.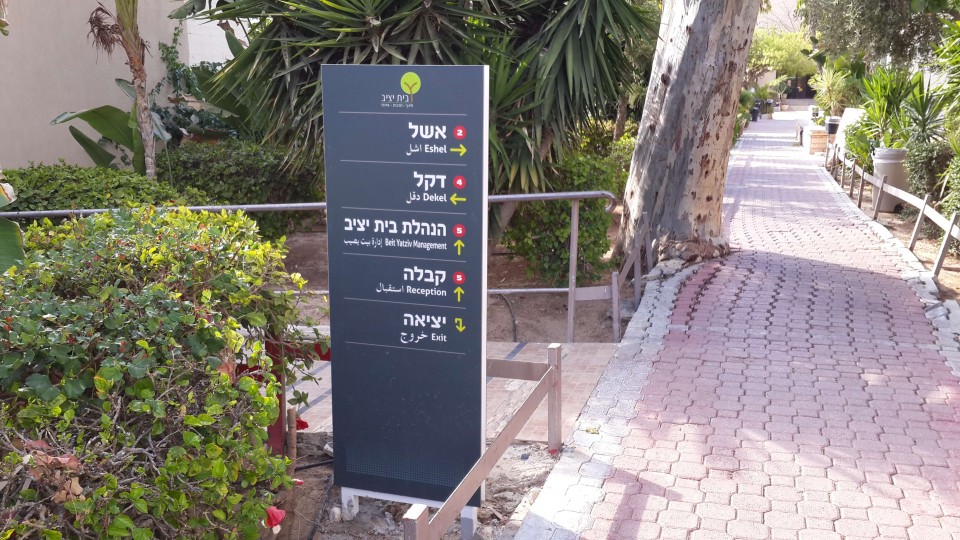 Wayfinding signage – what is that?
Wayfinding signage is one of the many types of available signage. Also known as interior signage, and sometimes called modular signage, wayfinding signage, as indicated by its name, is used to direct and route the public, customers and service recipients to their desired destination within a complex of buildings, within the building itself or between a number of offices, and to lead them from the street into the building, to the right floor and room and back out again to the street.
Wayfinding signage – cost vs benefit
Wayfinding signage comes in various shapes and sizes, and the cost is determined by the signage's purpose. For example – the size of the sign is influenced by the distance it serves and the target audience. The font size in wayfinding signs differs according to various standards – accessibility standards for the visibly impaired, emergency exit route safety standards, and numerous other standards related to the purpose of the signage.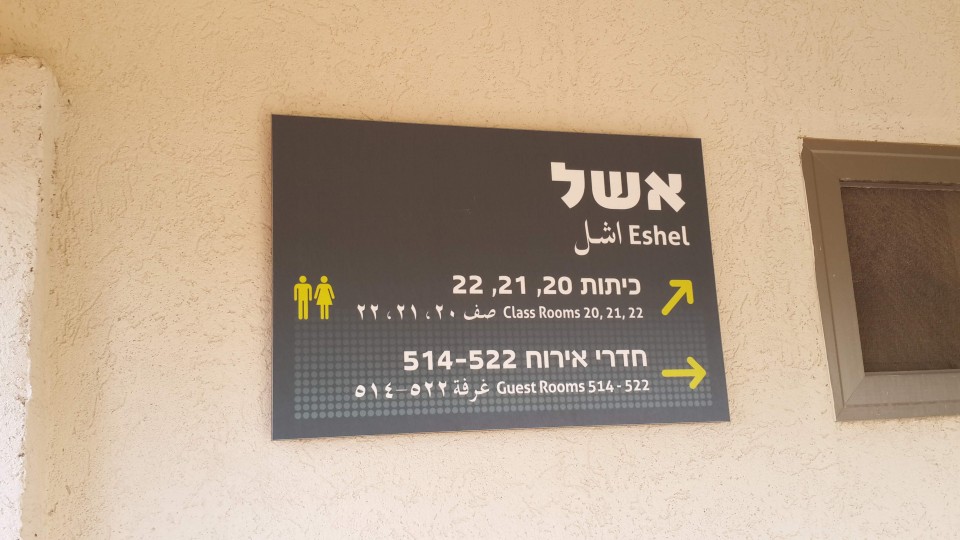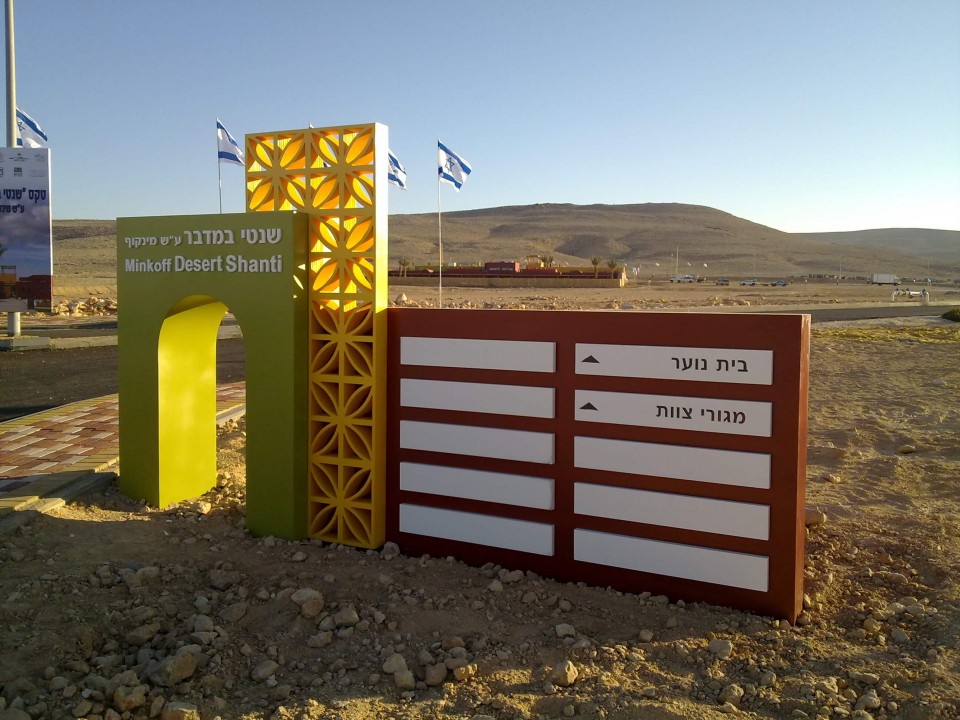 Wayfinding signage – existing types
Wayfinding signs come in various shapes and sizes, can be free standing or mounted on walls and can be made of individual, three dimensional letters cut out of various materials such as PVC, stainless steel, Plexiglas, etc. Wayfinding signs can be custom made according to a unique and particular design, including various kinds of modular signs, the most common of which is curved aluminum. Wayfinding signs can be illuminated if the business hours and the exposure needs call for it.
Wayfinding signage – why is Geva - Signage Project Management your best option?
We at Geva have thousands of completed wayfinding signage orders under our belt, and our professional staff will accompany you from the initial stages of the project till its very end. We have graphic designers who specialize in wayfinding signage, a manufacturing department which places special emphasis on the quality of the project, regardless of the material we are working with, the members of our installation team are the most highly skilled and experienced professionals in the signage industry and we love providing great service. We treat every customer like family, and as you know, family gets nothing but the best..
Don't settle for less, make your signs with the best of the best!!